Welcome to
Happy Cats
We rescue homeless Colorado cats & kittens and find them loving forever homes. We are nonprofit, Fear Free and guarantee safe haven for all cats we take in.
Shhhh...it's a speakeasy
Our 8th Acatemy Awards gala is live & in purrson! Glam it up at our big event for dinner, auctions and all things cat!
Help us save more Happy Cats!
Adopt
Are you ready to find your next best feline friend? Meet our cats available for rescue in Colorado Springs and send in your cat adoption application here.
Meet Cloudia and Sunshine! These two adorable little ladies were found trying to survive outside. They've decided they're much happier indoors, and are ready to find a loving home of […]
Hi! I am so glad to meet you! My name is Mustachio and I think it's pretty obvious why, with my adorable half white 'stache. That's right, I am a […]
Meet Sammy and Moose! These two sweet boys were found roughing it outside on their own. They've decided that being house kitties is way better and are now looking for […]
19.02.2023
Eryx and Ekho started out as very shy older kittens with us. Our volunteers worked very hard to help Eryx overcome his fear of hands and petting, until he loved […]
03/11/2019
We are back, live & in purrson, for our 8th Annual Acatemy Awards gala and online silent auction! Come as a flapper, gangster, or silent screen star and walk the […]
Sign up for the Newsletter
Join the Happy Cats Clowder! Subscribe to our newsletter and stay current with our latest stories, events, news and opportunities.
Resources
Got cat questions? We speak fluent cat and can help you find your answers!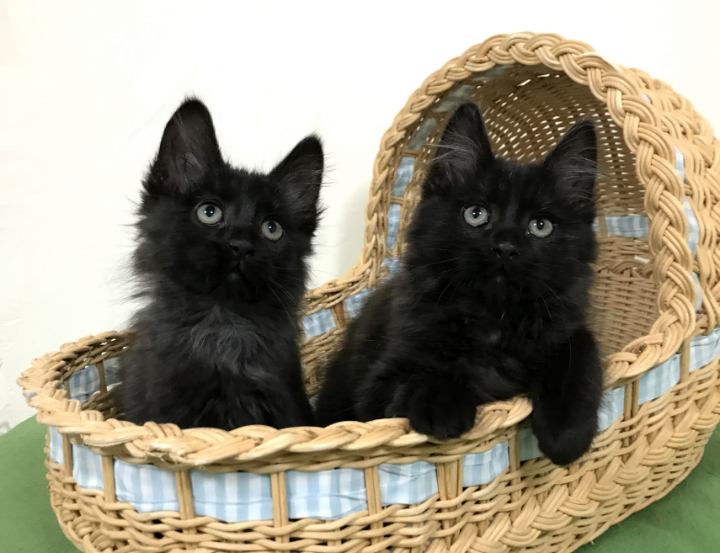 12%
of all shelter cat adoptions in the Pikes Peak Region were provided by Happy Cats Haven.
55%
of those adoptions were for bonded cat friends & siblings, we keep kitty families together.
95%
of our total funding comes from individual cat lovers in our community, just like you!
Happy Cats Haven is an independent, local, nonprofit organization. We are not an affiliate of any national animal welfare organization.
Contact
Talk to us! Ask your questions here and the Happy Cats team will be in touch! Please give us 48 hours to respond.
Adoption Headbonks to:
Erin, Evan & Ivan, Angel, Mustachio and SAMMY & MOOSE!