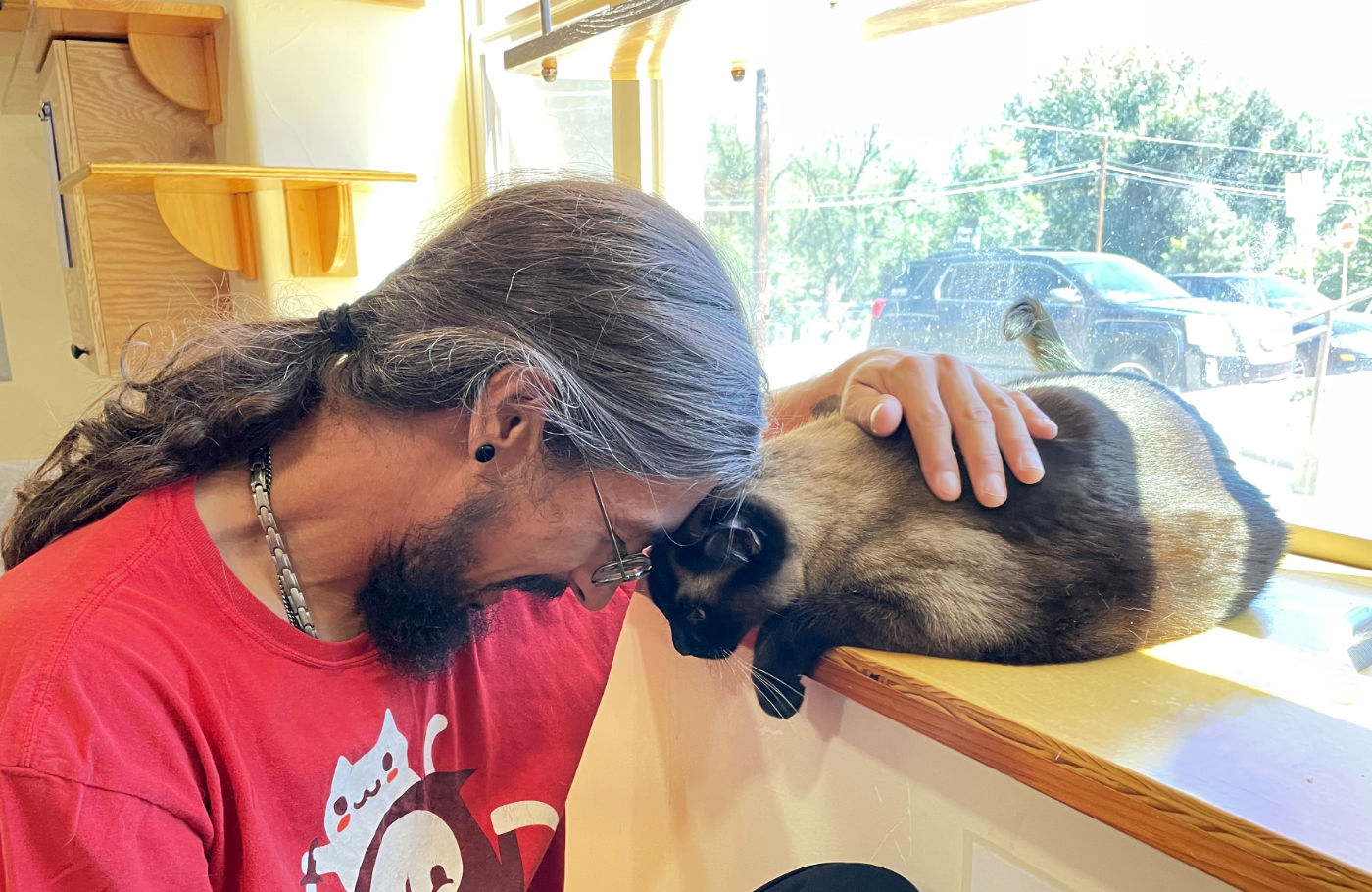 Surrender a Cat
If you need to surrender a cat you adopted from Happy Cats Haven, please call us right away at 719-362-4600 or contact us as soon as possible. Our adopted cats always have preference and we will try to get your cat in as soon as we can.
We are a non-profit rescue and adoption center for homeless cats and kittens and our cats stay with us until they find homes. We do not euthanize cats except for severe health or behavioral issues, when their quality of life is compromised. We are a mostly cage-free environment with a capacity of 25-35 cats in our colonies at any given time.
If you need to surrender your cat or kitten please call us at 719-362-4600 to be sent a Surrender Application and have a brief interview with shelter staff. Please let us know if you have special circumstances. We will try to get your cat in as quickly as possible, but we can't make any guarantees because our census changes daily. If you have planned ahead at least 30 days, we will do our very best to accommodate your plans. If you are put on the waiting list, please check in with us monthly to maintain your place on the list.
Restrictions and Guidelines
Happy Cats Haven reserves the right to admit cats based on a verbal history, medical documentation, physical assessment and space availability:
Cats must test negative for Feline Leukemia Virus (FeLV)
Cats must be friendly to humans, even if shy
Cats must be reasonably healthy and free of transmittable diseases and parasites
Senior cats over 8 years old and other special needs cats will be taken on a case-by-case basis. Because they almost always require more veterinary care, our intake fees are higher for these cats
Owners must fill out a Surrender Application. Please call us to be sent one.
Surrenders must be made by appointment. If you come to the shelter without an appointment, you will be provided with a Surrender Application and put on the waiting list if the guidelines are met. Once you are on the waiting list, please check in with us monthly to maintain your place on the list.
Healthy cats who have already been tested for FeLV/FIV and those who have had recent vet care (and the records to prove it) are given higher priority. The most cost-effective places to have your cat tested are Hamlett Spay & Neuter and the Humane Society of the Pikes Peak Region. We may also arrange to have this done through one of our partner vets if you call.
We are a privately run, non-profit organization and reserve the right to refuse any surrender that is not in the best interest of the shelter and its cats, based on our principles, policies, and standards.
If you are looking for a lost cat, please call to inquire at 719-362-4600. You can also see our article on New Tips for Finding Your Lost Cat here.
If we have no room for your cat or kitten, we suggest that you contact one of the other local rescue organizations if we are full.
If you have outside cats that you need help with, please see our TNRCare page for more information. The Humane Society also has a program for placing outside cats in barn homes called Barn Cat Buddies. You can call them at 719-302-8786.