Reports & Statistics
Please click below for our Annual Reports and other data.
Click the buttons below to access these files via our Dropbox folder.
We got you!
It's not the prettiest picture, but a flashback to March of 2015 when a taped up box was left at the door of our old location. The note said, "Owner went to hospice, left 10 week old kitten and 3-1/2 year old cat. Please help them."
The adult lady was adopted in days. We named the kitten Dempsey because he was such a little fighter.
After his adoption to a young family, they returned for advice because he was biting. We gave them a crash course on rewarding better playtime choices and suggested a young friend.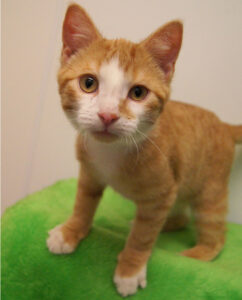 We found him an easygoing catolescent and all was well for years until the pandemic forced them to move and downsize. He was stressed with the growing family and other pets and had been going outside the box, so back he came.
We gave him a fresh start and a new name, ZZ. In 3 weeks with us, we never saw any outside the box issues. He was adopted again, but came back last year for similar issues.
Most cat people know litterboxes can be tricky. A cat in nature would have almost unlimited choices for where they eliminate outside.
But think of all the ways we force a cat like ZZ to conform to our rules inside: what litter he goes in, what box he goes in, how clean the box is kept, where the box is kept, who he has to share that box with and where, to name a few!
We don't turn our backs on cats like ZZ. Stress is almost always the culprit in housesoiling. We work hard lowering that stress while they're with us, as well as figuring out their litterbox needs. Then we work just as hard to find a family who can meet their needs while the kitties meet theirs.
We gave ZZ his own room since it seemed other pets were triggering his issues. We soon discovered that two things made him ecstatic: playtime and catnip!
For just over 3 months, he charmed our volunteers and staff every day…with zero accidents. Finally, the right adopter came along: no other pets and all the time and space needed to give our man ZZ the love he was craving. He's now their fulltime personal Admin Assistant, making sure their work-from-home lives are purrfect!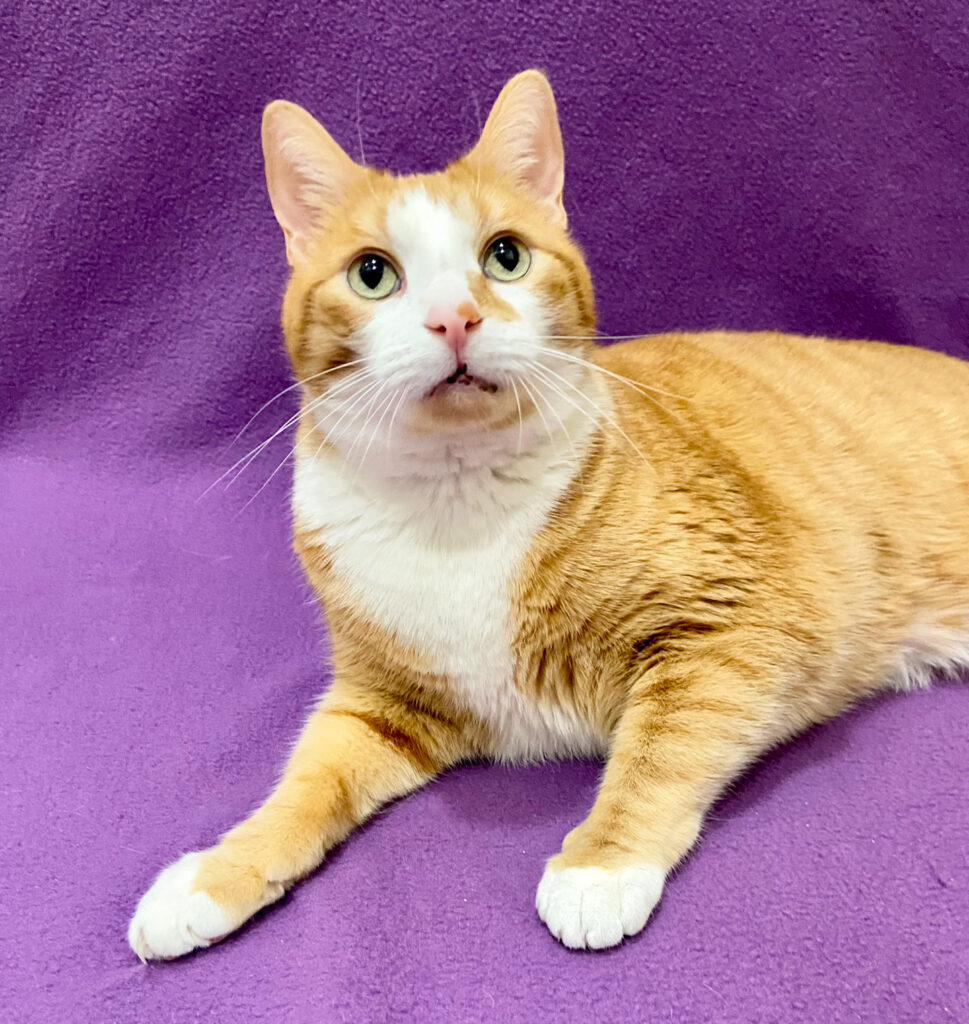 We'll be here for ZZ—and all our other Happy Cats—for as many of their nine lives as they need 🥰!
The big picture
Nationwide, 2022 saw 4% more shelter animals coming in than going out, meaning euthanasias at conventional shelters were up as well. It was also a tough economic year for cat guardians and that likely contributed to our adoptions being a little slower than 2021.
Our hardship surrenders have continued to climb, up 177% since 2019 with another 3% increase over last year.
Another consequence of hardship is putting spays and neuters out of reach. Female kittens can have kittens by 6 months, so hoarding can happen quickly.
We saved 55 animals from 4 hoarding situations in 2022. Many of these cats were physically and emotionally traumatized. On average, it took almost 4 months to recover each of them. Because of you, we had the space and time to help these most vulnerable cats and kittens.
Our heart & soul
Another nationwide trend was the pandemic giving many of us time to reevaluate our work lives. We are so blessed that our staff and core volunteers have been with us for an average of 5 years, with some volunteering since we opened in 2011!
Cats do best with predictable care. Most of our core group began as volunteers, so they have the hard-earned skills to manage our cats with gentle care and consistency.
We kept up the pace with 24 orientations in 2022 and volunteer assistance remained steady, our precious cat lovers who fill in gaps and help donations go as far as possible.
In fact, our state inspector recently remarked how well kept our shelter is, thanks to our dedicated staff and volunteers. This helps keep our kitties healthy too!
If you can give your time, please consider volunteering. If your time is precious, please consider investing in our staff who so loyally support our cats and kittens.
Kitty therapy
As always, our adopters are the biggest share of our Happy Cats Family. We can't get enough stories about their Happy Cats, giving all of us comfort in tough times…
I'm so very happy to have him in my home. He's the biggest snuggler, is eating well, and gets along with everyone. He's truly the best cat – I'm so fortunate that y'all took such good care of him!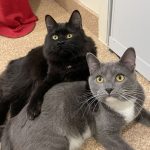 They are both just as sweet as can be, and we can't imagine our lives without them! Thank you Happy Cats Haven for bringing them into our family!
                        Winston & Charlie's adopters
She's one of my best friends, and hands down the best animal friend I've ever had. Thank you so much for helping bring her into my life.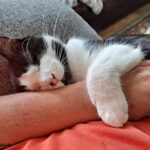 He is such an inspiration to me so much that anytime I can help an animal with disabilities I am there. He has taught me to be thankful for everything I have.
I love her so much and we have many years ahead with sun patches, purrs, cuddles and friendship. I am so grateful for all the volunteers at HCH and their kindness and help. I am already feeling I have a more positive outlook on life.
Fostering makes Happy Cats
Our foster team kept very busy last year, with a whopping 96% of all cats and kittens coming through foster care in 2022, a 16% increase from last year's record numbers.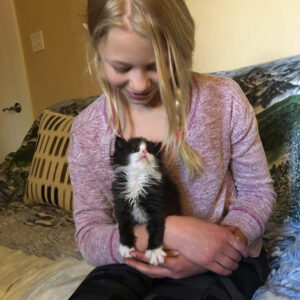 We peaked at 150 kitties in foster care twice last year, in June and again in September. Most of them are rescued from scary outside situations with momcats who were either lost or abandoned.
We always take care of our brave mamas first, ensuring their emotional recovery and return to health before they too find their families.
Our foster families are essential to nurturing scared kittens into loving, adaptable Happy Cats. Fostering is the perfect way to have kitty companionship if you can't care for a cat fulltime.
Love and recovery
But if they do come back, we know what to do. In 2022, 15% of our cats and kittens like ZZ needed a little extra behavior boost to send them off to their best lives, up from 11% last year. Many of these were the cats from hoarding situations, but 80% of those behavior cats had found their families by year's end.
Another 6% were helped even before they came into the Haven through our Ask Ms Kitty program, supported by individuals and the Wolf Foundation. That means a total of 122 cats and kittens were saved or diverted from intake last year who would almost certainly not have survived a conventional shelter.
Everyone involved with our Onsite Behavior Program has lent a paw in recovering cats like ZZ. We are constantly improving how we listen to our cats, as well as learning new ways to solve their biggest life challenge: how to live with big scary humans!
9 Lives Safety Net
Hardship surrenders for both community guardians and those who adopted from us increased in 2022, with 45% of all intakes coming from those situations.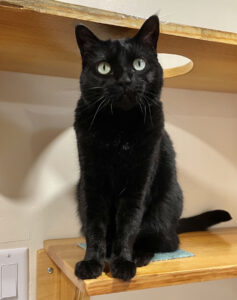 We count all returns, not just those who came back within 30 days. We always take our cats back, no matter the circumstance. Those returns held steady at 14%, with a majority from hardship too.
Knowing a cat's history especially when he or she started with us—like ZZ or pantherette Rex—helps us do the best we can for each kitty in their next home.
Equal effort for all
We saved even more vulnerable adult cats and seniors in 2022, with 52% of our adoptions going to them, an increase of 4% over last year.
We love our easily adopted kittens, but our adoptions and marketing teams work even harder to help every visitor see what we see in a fragile but loving senior like Beebs, or our shy black cats or the lifelong friends who need to go home together.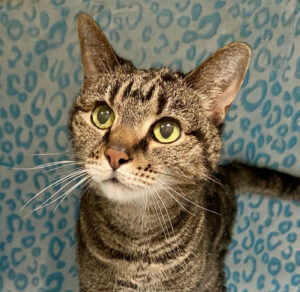 A grant from the Petco Love Foundation helped support our Friends & Family discount in 2022 so we could continue to give all our cats the precious gift of time. We also were able to bring comfort to cats in our upper story colonies thanks to a grant for air conditioning from the Hambrick Fund of the El Pomar Foundation.
TNRCares
The solution to feline homelessness is prevention: fixing kittens and cats before they have a chance to reproduce.
For over a decade, our TNRCares Program has partnered with our local Humane Society in trap-neuter-return (TNR) for community cats. We do our best to take care of the scores of calls we get from outside their targeted zip codes of 80909, 80910 and 80916.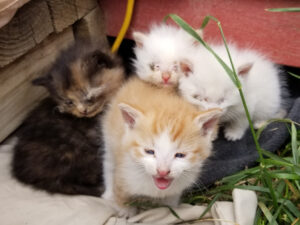 Our generous supporters fund these surgeries performed at lower cost by our friends at HSPPR's surgery center. However, most of 2022 was impacted by construction on their new veterinary clinic, with reduced hours and blackout dates.
In spite of those challenges, we completed 385 spays and neuters for our outside friends, only 1 fewer than last year. Our TNR team continues to provide food for 330+ fixed cats per day in colonies we helped stabilize throughout the Region.
Community cat surgeries plus those of our shelter cats contributed 877 spays and neuters to Pikes Peak area cats in 2022. Thousands fewer cats and kittens suffered on the streets because of your generosity and that of the Jenkins Trust and Dean Charitable Foundation, and hundreds of kittens—and their heroic momcats—were rescued in time to be socialized into loving Happy Cats!
The great veterinary shortage
Understaffing continued to burden the veterinary world, as most pet parents can confirm. We couldn't save so many cats and kittens without our generous partner veterinarians who make room in their ever-busy practices for our shelter kitties.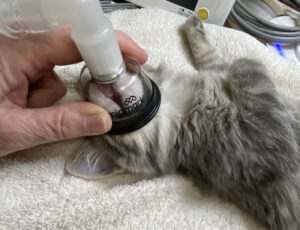 Also, our costs for spays and neuters rose 35% and costs for other expenses like dentals and emergency visits rose a whopping 53% last year!
So in 2022 we faced that shortage head on. Thanks to dozens of individual donors plus a generous benefactor, you helped us fund the remodel and additional equipment needed to start adding in-house spays to our neuters!
This will benefit the kitties in so many ways: less stress from transporting to clinics all over the region, quicker turnaround in foster care so more kittens can be saved, and fewer staff hours spent on transporting stressed kittens. Our surgery costs rose dramatically in 2022 and we aim to stabilize these costs in 2023.
Our medical team knows firsthand how stressful it can be to be responsible for the medical care of hundreds of cats and kittens. Our veterinary partners work just as hard too. Please take the time to thank your own veterinary team for keeping your own pets healthy!
Community outreach
We continued the safe return of our favorite friendraising programs, like our Purr & Play for Seniors kitten therapy event at MacKenzie Place our Meowmaste Yoga at Sunwater Spa, plus our pint nights at Cerberus Brewing Company and Goat Patch Brewing Company.
We also shared kitty training and purr therapy with Manitou High School, Horizon Middle School JOI Club, Girl Scout troops and D11's STRIVE program for transitioning students.
You may have also seen our volunteers representing Happy Cats at local festivals, like the Manitou Springs Wine Festival, Heritage Brewfest and Christmas Parade; Cat Fest Colorado, Little Miss Story Hour and Colorado Springs PrideFest. We get out the word wherever we can!
Purrs to you!
From lemonade stands to blanket-making to every donation of food for our community cats, our Happy Cats family supports the good work we do for kitties all over the Pikes Peak Region.
Our individual donors continued to top 1000+. This included our friends at Colorado Cats Behavior, Catology Cat Hotel, Rescued Hearts Unique Boutique, St. Paws Thrift Store, Pet Supplies Plus, Pikes Peak Chocolate & Ice Cream, Summerland Gardens, Manitou Springs Garden Club, Colorado Springs Powersports and Bicycle Experience's Friendsgiving (spearheaded by impossibly handsome spokescat Carl) to name a few.
Our Acatemy Awards gala stayed online to keep our people safe last year and successfully raised the funds to remodel and equip our surgery room.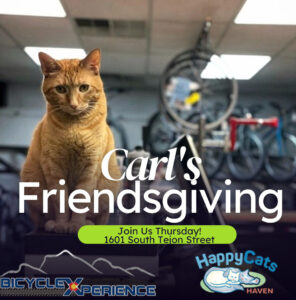 We offered an amazing online silent auction full of goodies to pamper our people and their cats. We are so grateful to everyone who participated, with supporters all over the country.
Our Acatemy Awards will be in purrson this year and we are so excited to have everyone back. If you have prized services or items to donate, please let us know!
Once again, hundreds of passionate cat lovers helped us finish the year with a purr through our annual Indy Give! and Colorado Gives campaigns. Because of you, we ignored the nationwide trend of less giving in hard times, with a 4.25% increase!
Our recurring Guardian Angels really came through for the kitties in 2022, increasing their already generous donations. This gives us a head start for 2023, support we can count on for basic expenses like food & litter (which rose 33% in 2022!), medical costs and the roof over our kitties' heads.
Cheers to a happy 2023
The paws-down easiest way to help us keep helping our homeless kitties is to sign up for the King Sooper Community Rewards Program and designate us as your charity of choice. Every time you shop, a percentage of your purchases comes back for the kitties, while you earn gas rewards and store discounts as usual.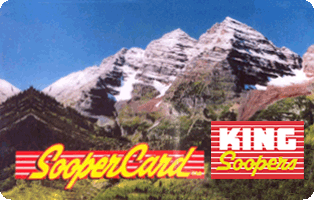 The Colorado Tax Refund is another easy way to support our happy cats and kittens. All you have to do is note our ReFUND CO # 20143029149 on your tax form when submitting it.
Huge purrs and headbonks to our extended Happy Cats Family for your continued support!
2022 by the numbers:
638 cats & kittens found their forever homes,
Including 52% adults & seniors
785 total cats & kittens found safe haven at HCH in 2022,
including 105 cats in care on 12/31
291 of those were hardship owner-surrenders
from unaffordable housing or medical care
and lack of feline-friendly housing, 45% of all intakes
111 cats & kittens received extra behavioral care
from our Onsite Behavior Team, 15% of all cats in care
610 cats & kittens were fostered by loving families, up 16% from 2021
314 bonded cat friends & siblings were adopted together,
including 8 triples, 49% of all adoptions
12% of all adopted shelter cats & kittens in the Pikes Peak Region
found their homes through us
Total veterinary costs in 2022: $116,097, up 41% from 2021
492 adopted cats & kittens and 385 community cats were fixed in 2022,
for a total of 877 spays and neuters…
preventing thousands of needless cat & kitten deaths
1,800+ followup emails and phone calls were made to help keep cats home
SPECIAL THANKS TO:
Our Staff
Genesis Reyes-Martin, Cat Care Manager
Katherine Luce, Foster Manager
Ash Ayala, Operations Manager
Andrea Jones, Volunteer Manager
Thomas Paulus, Lead Colony Technician
Haley Hunter, Adoptions Manager
Maria Williams, Development & Events Coordinator
Ben Van Til, Medical Assistant
Paige Gaydos, Adoptions Assistant
Megan Younger, Medical Assistant
Jen Espinoza, Cleaning Assistant
Our Veterinary Partners
Furry Friends Mobile Veterinary Clinic
Bijou Animal Hospital
Fox Run Veterinary Hospital
HSPPR Surgery Center
Village Center Veterinary Care
Animal Clinic of Woodland Park
Our Family Vet
High Country Veterinary Hospital
Claremont Ranch Animal Hospital
White Whiskers Aging Pet Care
Our IndyGive! Matching Donors
In Honor of Robert Amos
Sue & Dave Cattoor
Gettin Crafty Boutique
Happy Cats Board
Betsy & Chris Miller
Janice & Alan Obye
Lisa & Jerry Pibal
Rescued Hearts Unique Boutique
Sarah Roach
Vickie & Gaylord Smith
St. Paws Thrift Store
Tchoupitoulas, LLC
Our Grantors
Alice Jenkins Trust
El Pomar Foundation
Foundant
Manitou Springs Garden Club
Melvin and Elaine Wolf Foundation
Petco Love
Rescued Hearts Unique Boutique
William E. Dean III Charitable Foundation
Our Happy Cats Board
Bill Daughton
Pamela Fickes-Miller
Gaye Bosley-Mitchell
Lindsay Weatherford
Laura Ettinger-Harwell
Janet Fritz
Barb Jones
Ray Ferguson
Susi Holmes
Carole Galloway
Sara Ferguson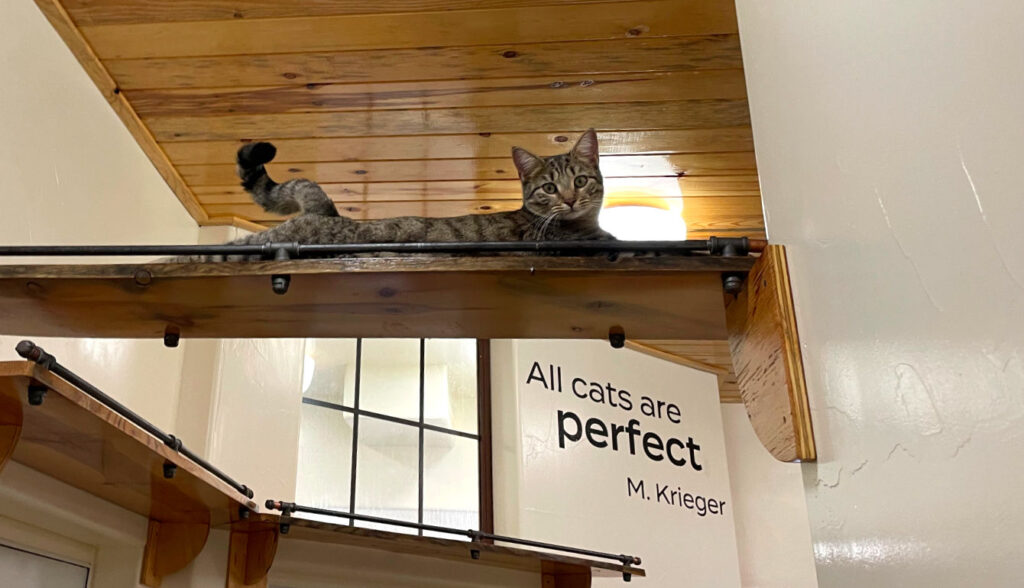 Shelter Statistics
Colorado PACFA statistics